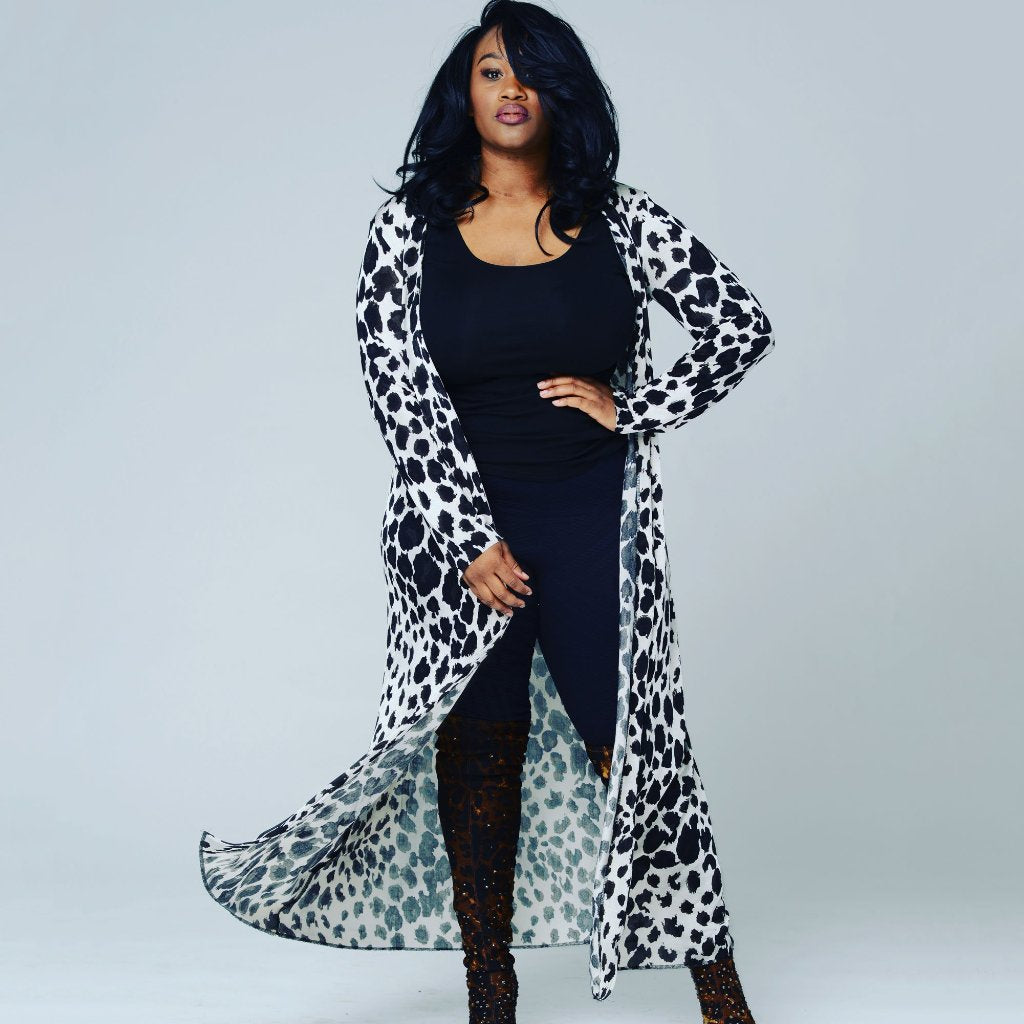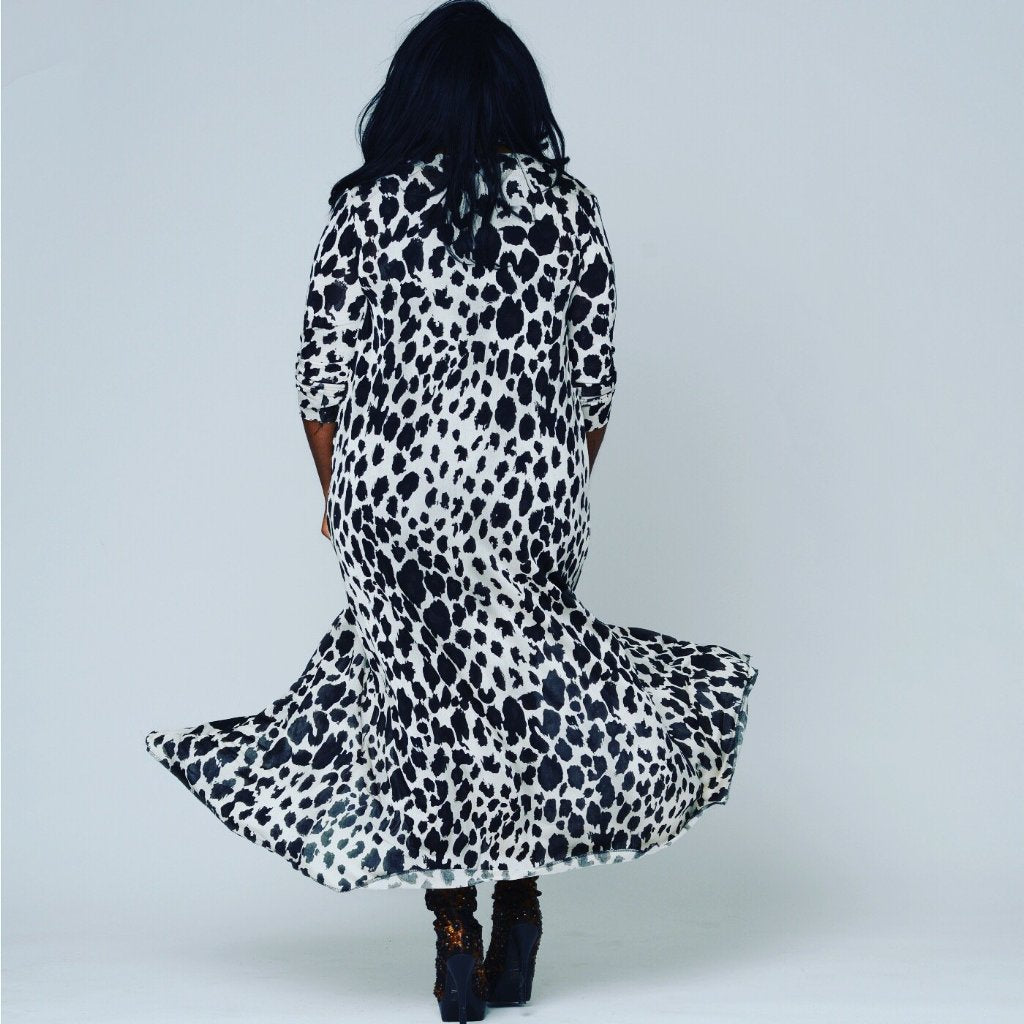 DRAMA Duster Cardigan
You feel fabulous and fashionable the moment you slip it on. Made from beautiful materials, this exquisite duster coat takes you everywhere you want to go. Wear it with elegance, ease, and confidence—you have made an exceptional choice. 
Open front.
Long sleeves.
Limited Individual Designs
Ankle Length
Available with side vents.
Dry clean.