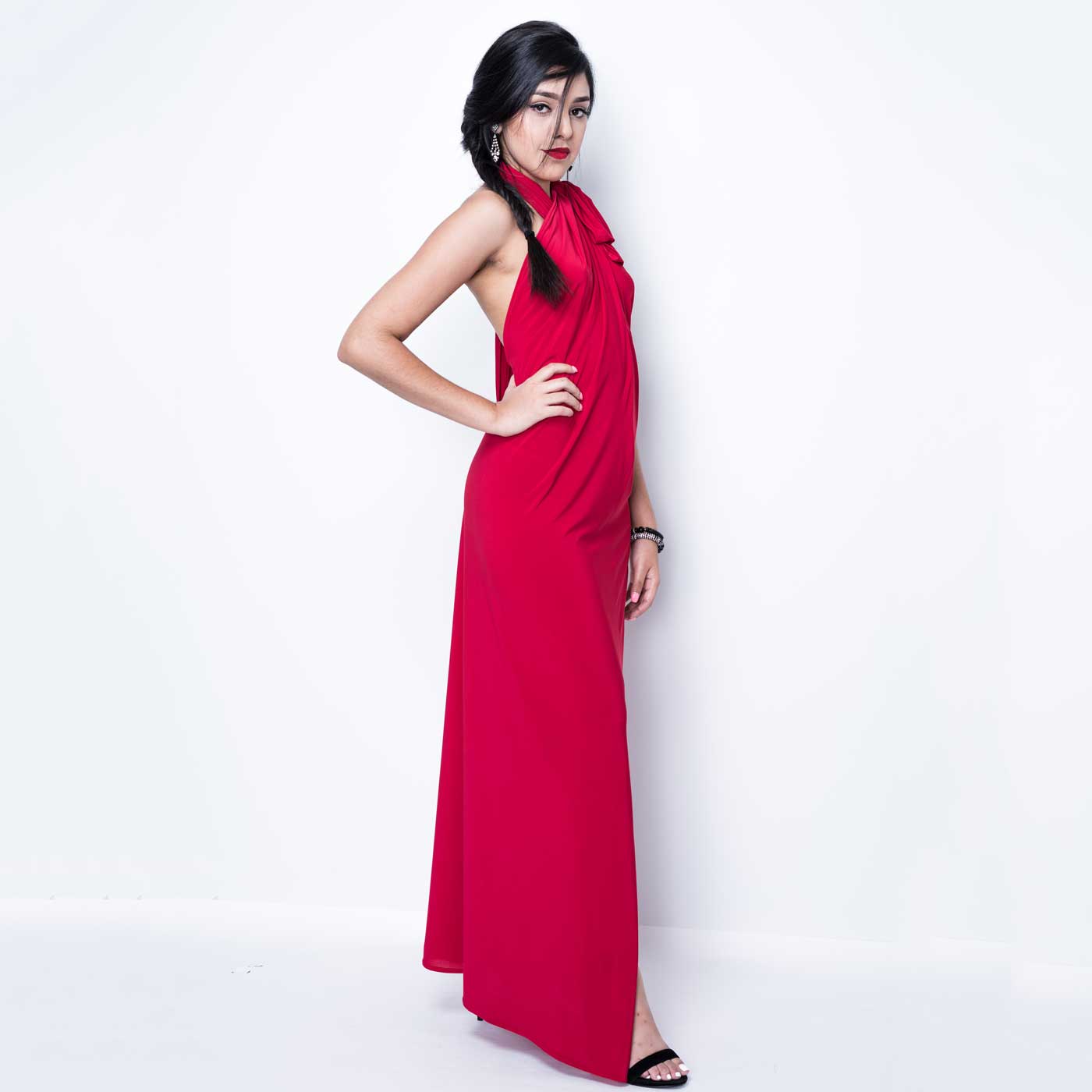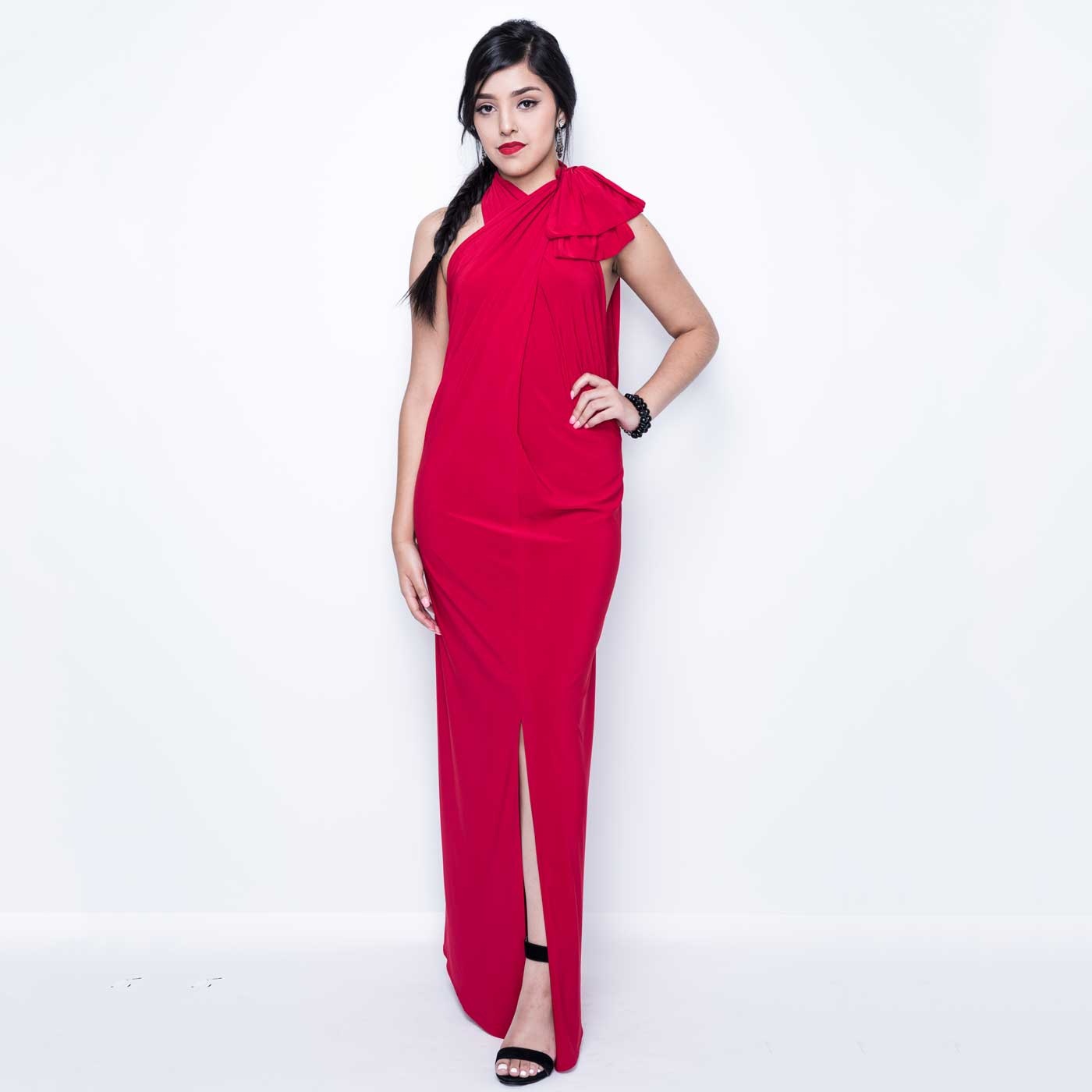 Michelle Convert Me Dress
One dress worn 6 different ways. This dress is made of beautifully vibrant colors and allows you to convert your look depending on your mood or the occasion. The flowy skirt is forgiving and flattering all in one package. Our versions are just suggestions...feel free to make your own design.

* Offered in knee and maxi-length.
* Dry clean
* Made in the U.S. A.